Action
For those looking to be active, golf or UTV are the perfect options!
Activities Offered:
HubSpot Golf Tournament

HubSpot 9 Hole Golf Tournament

April 10th, 2018, Tuesday 9am Tee Time.

*** Warning: It will be HOT on the course, as it is a dry, desert climate with no shade. Therefore, the group tournament will only be 9 holes.

Designed by renowned Robert Trent Jones II, Tierra del Sol, situated on the scenic northwest point of Aruba, is the only championship golf course on the island. Conveniently located just 15 minutes from all the major resorts, this free standing facility is accessible to guests staying at any resort.

Play a round of golf on the Tierra del Sol Golf Course, surrounded by panoramic ocean views and spectacular desert scenery. Every hole has at least four sets of tees and approach angles to provide a wide variety of challenges for all skill levels.

This year the group will only be playing 9 holes due to heat.
HubSpot will cover club rentals.
Please bring cash for drinks and extra balls (if you need more than 6), as you can purchase food, beverage and golf balls from the carts at the course.
Shuttle to course leaves PROMPTLY @ 8:00am. Please do not be late.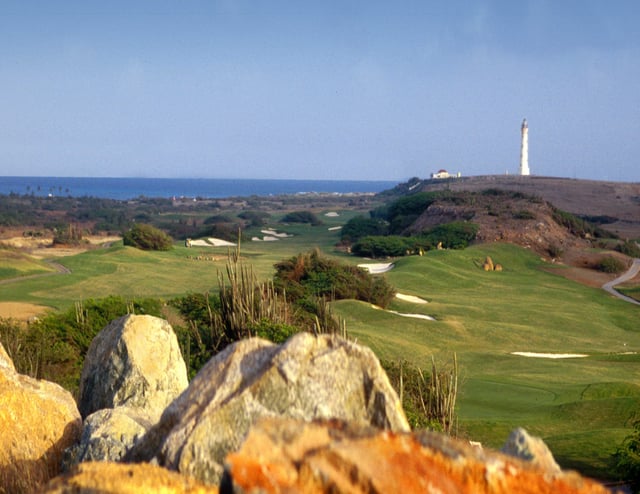 UTV Expedition
April 10th, 2018, Tuesday 9:00am.
Join us on the newest adventure and let it become your best Aruba UTV adventure ever! Set
out on a rough and rugged ride towards the secluded parts of the island, to discover sights,
sounds and scenes of Aruba coming together in an entirely new way. Don't expect to see white
powdery sandy beaches here. Aruba's beautiful scenery merits a visit because of their
gorgeous architecture by none other than Mother Nature herself. This expedition is a refreshing adventure of a lifetime.
This tour lasts 9:00am-1pm. You must have valid driver's license to drive the UTV.

Please meet at 8:30am in the Ballroom Foyer.

This tour departs from the Hyatt.

Two guests per UTV.

We highly recommend sneakers, sunglasses, and sunscreen. The ride is dusty so be prepared to get dirty.

Gratuities are included