---
Just wanted to reach out and remind everyone that you have 3 months and 3 days left to qualify for our 2015 President's Club. The first group of HubSpotters have already secured two tickets for them and a guest to fly to Hard Rock Hotel in Cancun, Mexico for four days of rest and relaxation (and a little bit of fun mixed in). Will you be joining them?
We have updated the HubSpot President's Club Website to include a link to current standings; http://hubspotpclub.executivegrouptravel.com/.
As a reminder flights and trip extensions are first come, first serve (Good news is we have secured another small block of JetBlue direct flights so the first 50% of qualifiers have preference). Those who qualify by Sept 30th will be receiving their welcome email by November 15th to select flights and activities.
Going forward all updates will be posted to the website so please sign up on the website to stay informed with all PClub updates and if you have any questions please reach out to MAlix@HubSpot.com or Marci@ExecutiveGroupTravel.com.
Keep up the good work. The more the merrier.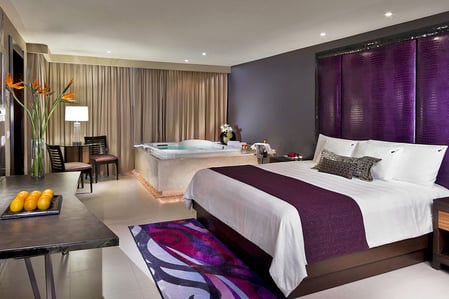 ---